Climate change: Please do not panic
With "irreversible" and "last chance, then it's too late" the impression of a hopeless situation is created, which leads to senseless panic reactions or apathy.
The earth has already gone through a lot of catastrophic climate changes, which have returned to normal after some time. "irreversible" has therefore not been one of these climate catastrophes.

Humanity has managed to cause climate change in record time. It is therefore duty of mankind to reverse this in record time.

Those who only demand zero emission propagate a vile sneaking out of responsibility. First increase the CO2 content of the atmosphere from 280 ppm to 417 ppm (2020) and then leave it up to nature to find out how everything will develop.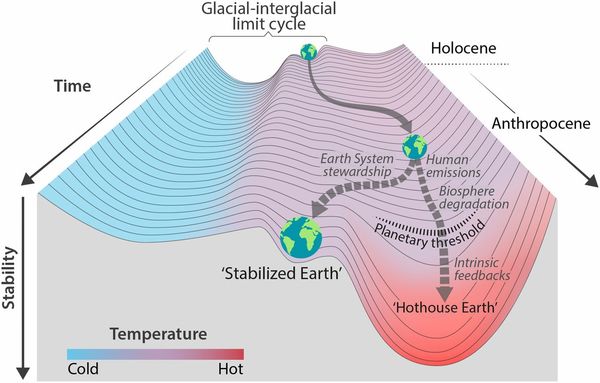 Bild: PNAS.org Trajectories of the Earth System in the Anthropocene